Journal Entry:
Mon Aug 25, 2008, 1:14 PM
Today, two days before school starts, is the day I turn fifteen.
I'm no taller, my boobs haven't grown as far as I know, and my ass has yet to make a grand entrance.
BUT I GOT A LOT OF COOL SHIT SO I COULDN'T CARE LESS!!!
I also made this journal layout FEAT QUALITY KAMINA. DERP. Man I'm really rusty with my CSS still so it looks a little funky. Oh well.
ANYWAY, MY BIRTHDAY...
Here's some of the stuff I got!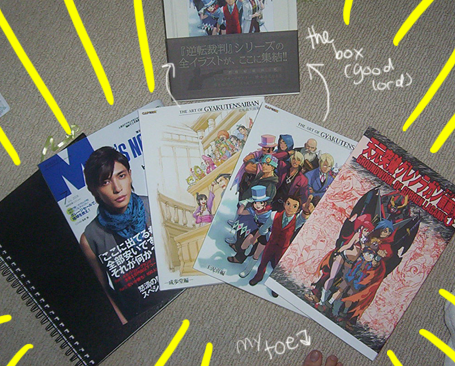 from left to right: sketchbook, japanese men's fashion magazine (OHOHO), both ace attorney art books (holy shit), a-and gurren lagann groundworks 1 (which is basically a collection of sketches and progress shots from the making of the anime)
closeups: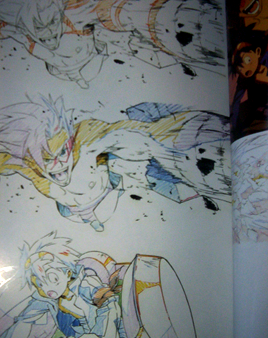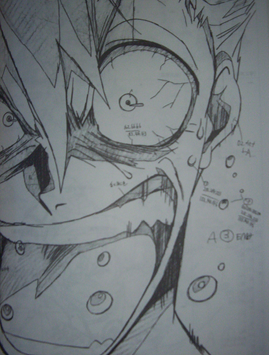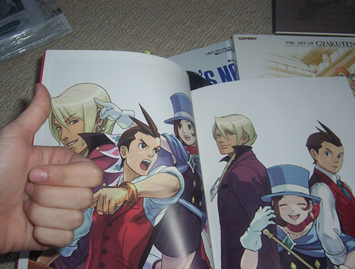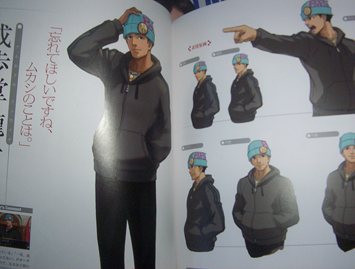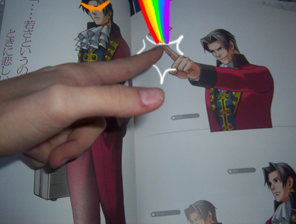 I also got a white artdesk that we haven't set up yet and a bunch of manga and a wonnnnderful cake that my giant family devoured so quickly I didn't even get to take a photo of it.
I don't think I'll ever ask for anything again.
WORD okay now on another note...
Introducing... my new favorite artist
Takeshi Murakami, whom you may have heard of if you keep your nose in the fashion world--he designed bags for Louis Vuitton.
Some of his greatest works:
www.robpongi.com/pics/my-lones…
for 15.1 million)
farm2.static.flickr.com/1315/9…
(yes that is what you think it is)
Oh, Japan.
What will you roll out next?
I HAVE A SHOUTBOARD AND IT'S NAKED
Mood: Hungry
Listening to: Red Hot Chili Peppers - Dani California
Reading: girl with a pearl earring